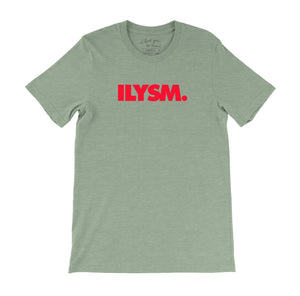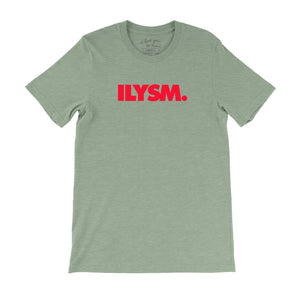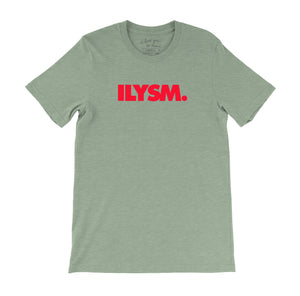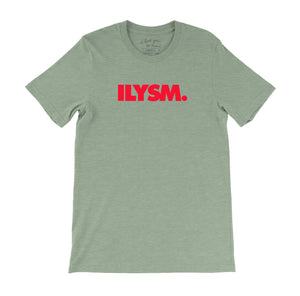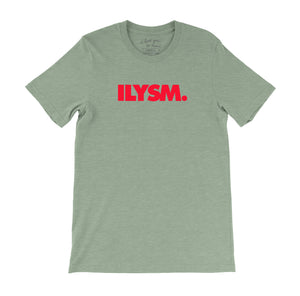 Regular price
Official "ILYSM" T-shirt
---
This is the official "ILYSM" T-shirt that was created by artist, Amy Cook. 
Famously located on the side of Joe's Coffee Shop on Congress, "i love you so much" has been a staple where people who come to visit Austin flock to take their photos with their loved ones to have an authentic Austin memory to cherish for life.
Finally available by Artist, Amy Cook.  We have the original and this BLOCK LETTER spin on it.  This version is available in a classic sage.  
This is the Official "ILYSM" Shirt